Red Dead Redemption 2 by Rockstar Games has undoubtedly set the bar high when it comes to creating an immersive, open-world game set in the Wild West. Players have spent countless hours exploring the American frontier, taking part in thrilling missions, and creating memorable experiences. However, the world of gaming offers several other remarkable titles that also bring the thrills, action, and adventure of the Wild West. Let's dive into the Top 5 Red Dead Redemption 2 alternative games that every fan should try.
1. Call of Juarez: Gunslinger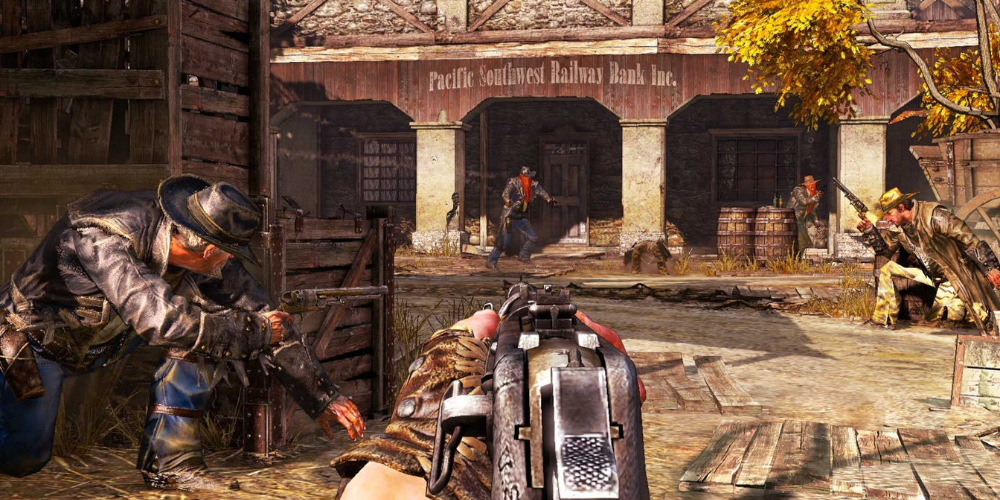 Overview
Call of Juarez: Gunslinger, developed by Techland and published by Ubisoft, is a first-person shooter that beautifully merges the Wild West with fast-paced shooting mechanics. This game leans heavily on its arcade-style gameplay, with vibrant visuals and a thrilling narrative that's filled with classic folk-tales and historical Wild West characters.
Gameplay
The gameplay focuses on shooter mechanics, offering different skill classes for the players to choose from. Players can upgrade their skills, ranging from improved accuracy to effective dodging, by earning experience points through killing enemies and completing mission objectives. The game also features an exciting slow-motion mechanic known as "concentration mode," which can be activated once a meter is filled during combat.
Story and Setting
Call of Juarez: Gunslinger tells the story of Silas Greaves, a renowned bounty hunter who enters a bar and shares his epic life story with its patrons. The story unfolds through a series of flashbacks and creatively implements famous real-life Wild West characters like Butch Cassidy and Jesse James. The immersive narrative takes the player through diverse landscapes, from dusty desert villages to treacherous snow-covered mountains.
2. Desperados: Wanted Dead or Alive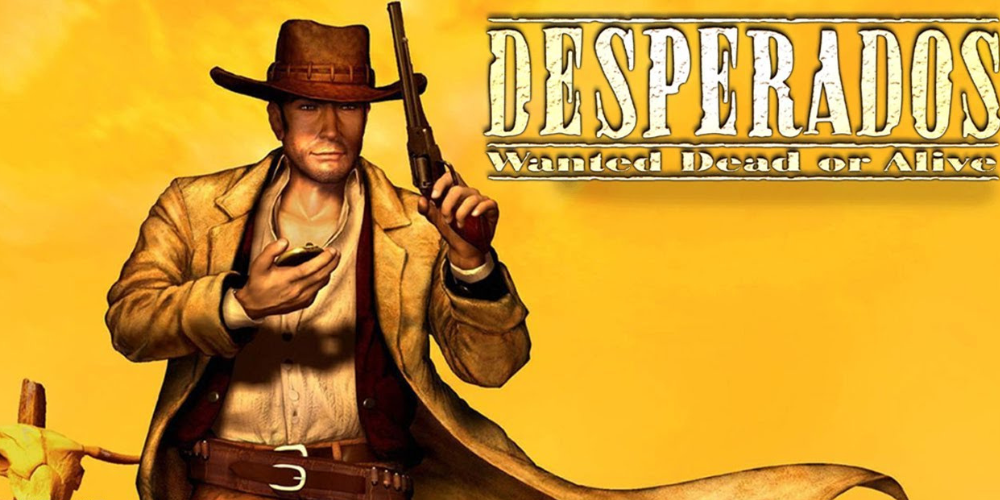 Overview
Desperados: Wanted Dead or Alive is a beloved classic developed by Spellbound Entertainment and released in 2001. This tactical strategy game challenges the player's mind as they strategize their way through the Wild West, carefully planning each step to complete missions and outsmart their enemies.
Gameplay
Desperados: Wanted Dead or Alive offers an isometric top-down view, with real-time tactical gameplay similar to the Commandos series. Controlling a group of characters with unique abilities, the player must engage in stealth, distraction, and combat to achieve the mission objectives. Save points are few and far between, making each decision even more crucial and the gameplay more challenging and rewarding.
Story and Setting
The game follows John Cooper, a bounty hunter, as he assembles a team with diverse abilities to chase down the elusive outlaw, El Diablo. Set in the 1800s in various locations across America and Mexico, the game offers railroad towns, dusty deserts, and even ghost towns with a mix of strategic planning and gun-slinging.
3. Westerado: Double Barreled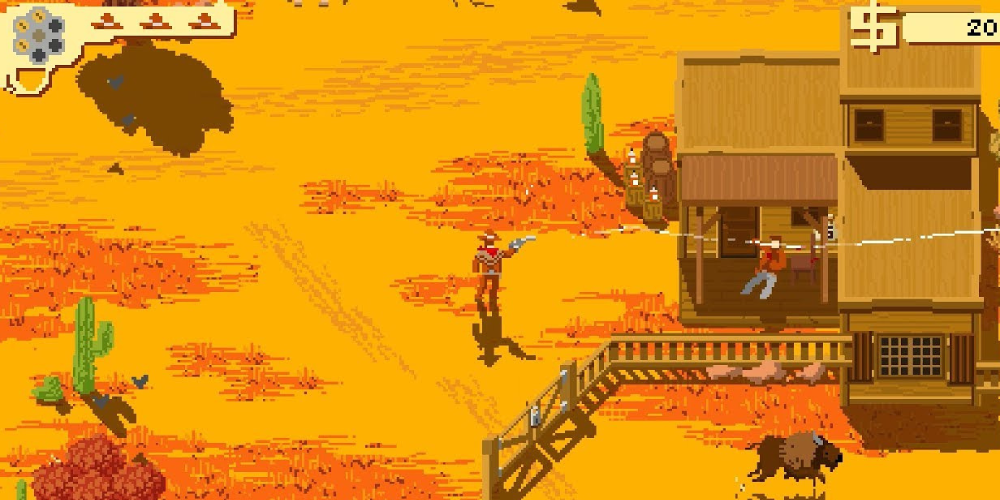 Overview
Developed by Ostrich Bandito and released in 2015, Westerado: Double Barreled is a unique Wild West adventure with a mix of action, exploration, and a classic revenge plot. The game features a pixelated art style, giving it an indie feel and making it stand out visually in comparison to other Wild West games.
Gameplay
Westerado: Double Barreled has gameplay that combines action-adventure with a point-and-click interface. Players must navigate different dialogue trees and complete various quests to unravel the identity of the murderer they seek. There is an emphasis on consequences in Westerado, as the player's choices dramatically change the outcome of the game. The world is non-linear, and players can explore at their own pace.
Story & Setting
The game follows the tale of a protagonist whose family is brutally murdered, with the story focusing on the hunt for the killer. Set in a pixel-art inspired Wild West, the player must explore, converse with quirky characters, and engage in gunfights. Every playthrough is distinct due to the procedural generation of the murderer, and thus offers high replayability.
4. Hard West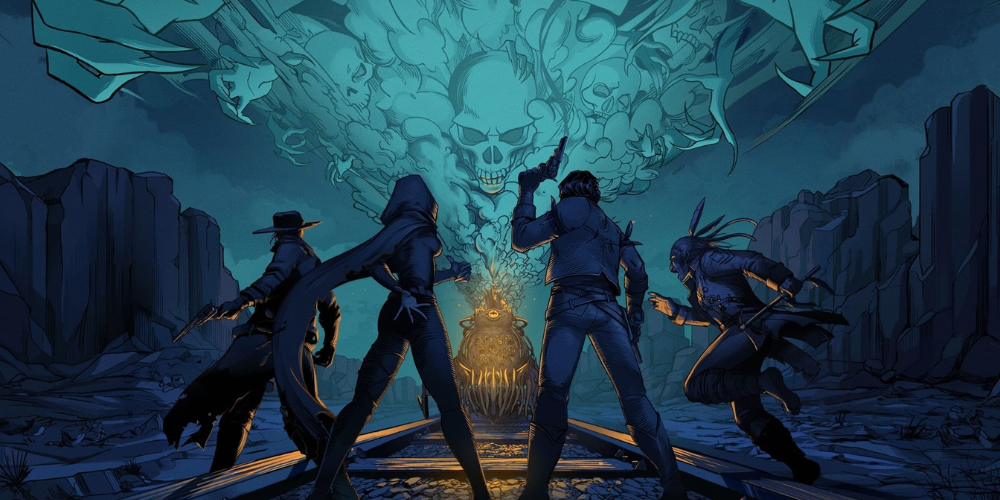 Overview
Hard West, developed by CreativeForge Games and released in 2015, is a turn-based tactical strategy game with supernatural elements, making it an intriguing alternative for fans of Red Dead Redemption 2. The game features a dark and gloomy atmosphere, with unique gameplay mechanics that blend the Wild West and otherworldly horror.
Gameplay
The gameplay in Hard West is inspired by XCOM, featuring turn-based tactical combat and cover mechanics. Players control a squad of characters, each with their skills, powers, and inventory, moving them through various mission objectives with an isometric perspective. The supernatural elements appear in the form of special abilities and cursed weapons, which add a strategic edge to the gameplay.
Story & Setting
Set in a dark, twisted version of the Wild West, Hard West tells the interlinked stories of various characters. The narrative involves facing dangerous creatures and supernatural threats, making it more than just cowboys and outlaws. It features eight unique stories tied together in what's described as a "weird west world," offering various subplots, such as revenge, salvation, and sacrifices.
5. Gun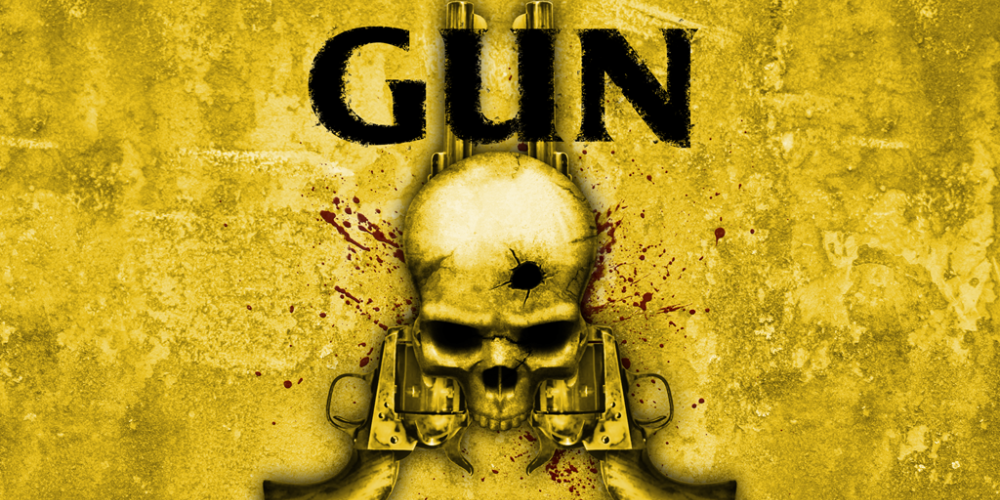 Overview
Released in 2005 by Neversoft and published by Activision, Gun is an action-adventure open-world Wild West game that stands as a classic predecessor to Red Dead Redemption. The game offers explosive action sequences, immersive landscapes, and a compelling story filled with outlaws and revenge.
Gameplay
Gun is played from a third-person perspective, featuring a free-roaming open world as well as mission-based gameplay. Players can explore the vast landscapes, taking part in a multitude of side missions, such as bounty hunting and poker games. Players can level up their firearms and other abilities by earning points through missions and exploration. The combat features both melee and ranged weapons, with even horseback shooting options.
Story & Setting
The game follows the story of Colton White, whose journey starts after the tragic death of his father, Ned White. Set in the American West in 1880, the player's ultimate goal is to avenge Ned's death and uncover the truth behind the protagonist's past. Featuring historical American locations, including Dodge City and the Gold Rush-era Empire City, Gun also includes iconic characters such as Wyatt Earp and J.J. Webb.
Conclusion
While Red Dead Redemption 2 remains a favorite for Wild West aficionados, these five alternative games offer players unique and exciting adventures filled with action, strategy, and memorable characters. From fast-paced shooting in Call of Juarez: Gunslinger to the supernatural experience of Hard West, each game adds its distinct flavor to the Wild West theme. So saddle up and let the adventure unfold!